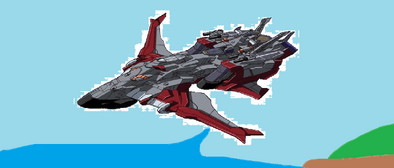 The Fully Upgraded Warship with alot of Fire Power and Weapons and Vehicle
World War II
Edit
The War Ship was builted by Luke Britannia. The Mega Warship was deadly to Japan. The Dangerous Warship Fired the cannon at Hiroshima city causing an Atomic Explosion. The Peace Treaty was settled between the American Amry and the Japanese Empire.
Same Weapon as Minerva From Mobile Suit Gundam Series
Development
Edit
Ad blocker interference detected!
Wikia is a free-to-use site that makes money from advertising. We have a modified experience for viewers using ad blockers

Wikia is not accessible if you've made further modifications. Remove the custom ad blocker rule(s) and the page will load as expected.