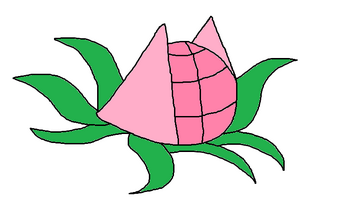 The Chakra Fruit (チャクラの実, Chakura no Mi) is a fruit bore by the Shinju. Chakra Fruit Tree was created by God which was given to Paul Gekko for Chakra Fruit Smoothies.
Background
Edit
After God created the World, God places the Chakra Fruit Tree into the one of the Continents which will be given to it's creations, the Hylians. The Shinju would bear the Chakra Fruit once every thousand years. The fruit contained chakra, which originally belonged to the Shinju alone. Though it was forbidden to consume this fruit, Kaguya Ōtsutsuki committed the taboo of eating it, gaining chakra and unrivaled power for herself, with which she was able to quell all wars. When her two sons were born, they became the first two humans to be born with chakra. Enraged that her chakra had been spread to others, Mr. Kisaragi turned the Shinju to become its incarnation, the Ten-Tails, and attempted to retrieve her chakra from the world.
By consuming the fruit, The Person manifest a red Rinnegan with Sharingan powers, resembling that of the Shinju's eye, as a third eye on his or her forehead.
Types of Chakra Fruit
Edit
Golden Bananas
Golden Apples
Pears
Pineapples
Grapes
Oranges
Watermelons
Ad blocker interference detected!
Wikia is a free-to-use site that makes money from advertising. We have a modified experience for viewers using ad blockers

Wikia is not accessible if you've made further modifications. Remove the custom ad blocker rule(s) and the page will load as expected.