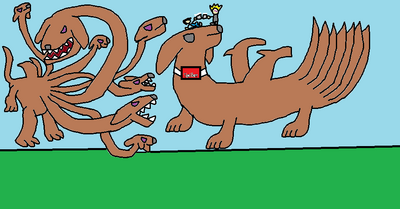 Charuubi was one of the Ten Tailed Beasts.
Appearence
Edit
Charrubi resembles a Dog with Seven Tails.
AbilitiesEdit
River Breathing AbilityEdit
River of PowerEdit
The Ability to Shoot the Streams of Water from it's Mouth.
Tailed Beast AbilityEdit
Tailed Beast BallEdit
The Ability to Unleash Light and Dark Chakura into the Ultimate Giga Beam Blast that Mikimatsu Blastermon described.
Ad blocker interference detected!
Wikia is a free-to-use site that makes money from advertising. We have a modified experience for viewers using ad blockers

Wikia is not accessible if you've made further modifications. Remove the custom ad blocker rule(s) and the page will load as expected.