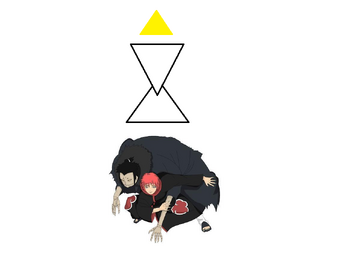 Kyochimaru is an Sand Angel that protected the Knowledge and Legends with the great Wisdom and Might.
Affilitration
Edit
Iron Spear: Summons the Spear from Iron Sand
Flames of Judgement: Summons the Flames to crisp any amount of Enemies
Kazekage Puppet: The Puppet was operated as it's Backpack
Giga Cannon (Howling Meteor): Turns a KazeKage Puppet into a Backpack size MachineDramon
Lopmon
God places Kyochimaru as a Cherubim to guard the entrance, so that Adam and Eve will not eat from the "tree of life".
Ad blocker interference detected!
Wikia is a free-to-use site that makes money from advertising. We have a modified experience for viewers using ad blockers

Wikia is not accessible if you've made further modifications. Remove the custom ad blocker rule(s) and the page will load as expected.