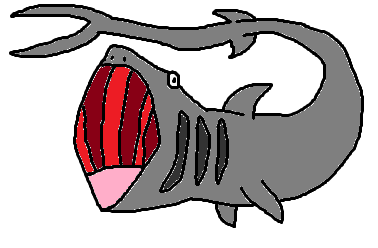 Future Leviathan (将来リバイアサン, Shōrai ribaiasan) is one of the Biblical Monsters of Planet Dens.
Appearence
Edit
In Planet Dens, Leviathan is Giant Basking Shark.
Background
Edit
The Leviathan meets Paul Gekko at the Bottom of the Sea when Paul Gekko is swimming with his Brother.
Future Leviathan shares the Same Name and the Same Characteristics.
Future Leviathan is one of the three Biblical monsters, the others being the Ziz of the sky, and the Behemoth of the earth, with the Leviathan being of the sea.
Ad blocker interference detected!
Wikia is a free-to-use site that makes money from advertising. We have a modified experience for viewers using ad blockers

Wikia is not accessible if you've made further modifications. Remove the custom ad blocker rule(s) and the page will load as expected.