Ophanimaru is an Ophan it is a Holy Mother-like being who imparts the loving and merciful side of God.
Affiliations
Edit
Eden's Javelin: Radiates the Rainbow Beam purifying the Jinjuriki
Celestial Thunder: Summons the Thunder Storm to Purify the Tsuchigumo Village.
Thunder Chain: Summons the Chain made of Thunder to restrain the amount of Demons and Evil beings.
Ophanimon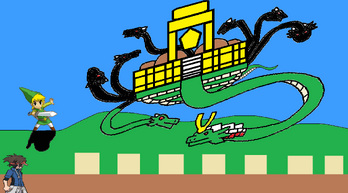 Ophanimaru along with Kyochimaru and Seraphimaru are created by God. Ophanimaru passed the Generation of life and love to the Eighth Kazekage and the Story of the Yamata no Suna was placed in the Kamuigakure Village.