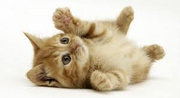 Palm is Paul Gekko's Pet Cat.
Appearance
Edit
Palm is a small and slender black and white kitten, yellow face, black nose and yellow eyeballs.
Background
Edit
Palm is probably best known as the pet cat of Paul Gekko. After the Yamata no Orochi Arc, Before Christmas Eve, Mizumi and Palm gift wrap many presents at Mizumi's House. That Christmas night, later, at Paul Gekko's House, he and Pill and Paul Gekko's other Pets are each given gifts and after the excitement, they take a nap.
Ad blocker interference detected!
Wikia is a free-to-use site that makes money from advertising. We have a modified experience for viewers using ad blockers

Wikia is not accessible if you've made further modifications. Remove the custom ad blocker rule(s) and the page will load as expected.