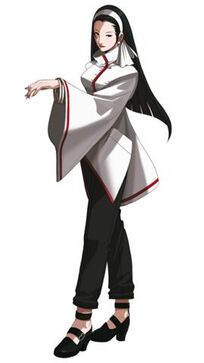 Patty Rearst, more commonly known as Patty Hearst is the younger of the two heiresses of the Yata clan, the other being her older twin sister, Maki Hearst.
Background
Edit
Main article: Shinto Christian Mythology
As the heiress of the Yata, she was raised as a priestess and was given the duty of keeping the diligent seal on Yamata no Orochi intact. She is the Operator of the White Angel and the Many Mobile Armor and Mobile Suit Units. She is gratified to seeing the Paul Gekko's Unicorn descending to catch her before getting her aboard the Battleship Gundam MK III.
Ad blocker interference detected!
Wikia is a free-to-use site that makes money from advertising. We have a modified experience for viewers using ad blockers

Wikia is not accessible if you've made further modifications. Remove the custom ad blocker rule(s) and the page will load as expected.