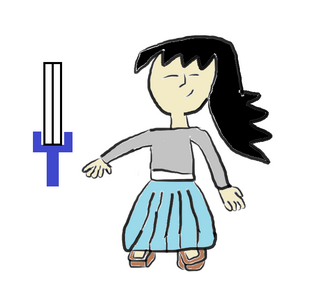 Paul Kurosagi was a Descendant of Akatsuki the Apprentice of Hero of Time. He is a Strongest Member of the Gekko Family.
Background
Edit
He is born in Izumo being a Farmer and a Samurai harvesting Crops.
Abilities
Edit
Gomu Gomu no Orochi
Edit
This Ability was fusion ability of Yamata no Orochi Jutsu and Gum Gum Grab.
Pyrus Dharack (with Buster Cannon)
Haos Hades (Huge bakugan)
Techniques
Edit
Paul Anthony Dy- Descendant
Amane Nishiki- Ancestor
Okami Yuki- Love interest
Kira- Sister
Kasumi- Mother
Akatsuki- Ancestor
Yuki Hyuga - Adopted Sister
Luke Britannia- Descendant
Link the Hylian Samurai- Ancestor
Paul Britannia- Descendant
Yuri- Grandmother (Deceased)
Galacticus Antonio- Ancestor
Pagnahotep I- Ancestor
Kuro Ceaser- Ancestor
Black Bell- Ancestor
White Rose Sage: Kurosuki- Ancestor
Mizugi- Ancestor
King Parthur- Ancestor
Kuromaru- Ancestor
Shun Tsurugi- Ancestor
Vermiilia vi Berlinnia- Older Sister
Japanji Mikata- Ancestor
Muzuichi Kooper- Ancestor
Karate Kuromo- Ancestor (Brother of Kamina)
Kamina- Ancestor (Older Sister of Kuromo)
Boxer Kyson- Ancestor
Bruce Lee- Ancestor
Ragnahotep I- Ragna the Bloodedge's Ancestor and Paul Kurosagi's Rival Ancestor of Pagnehotp I
Paulo the Marine- Descendant
Devil Fruits
Edit
Gomu Gomu no Mi
Hebi Hebi No Mi Model: Giraffe
I'll tell u the truth. -- Paul Kurosagi I Paul Kurosagi, the Descendant of Akatsuki Unleashed the 8 Headed Serpent's Unspeakable Evil
Ad blocker interference detected!
Wikia is a free-to-use site that makes money from advertising. We have a modified experience for viewers using ad blockers

Wikia is not accessible if you've made further modifications. Remove the custom ad blocker rule(s) and the page will load as expected.