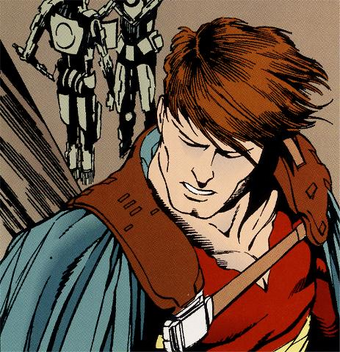 Paul Uchiha (うちはポール, Uchiha pōru) is a Legendary a Jedi Knight of Ancient Izumo. He is a Uchiha who lives in Little Planet.
Appearance
Edit
Paul is a good-looking and slender young man with short, stylish brown hair, brown eyes and light skin. He wears the NOL major uniform with a black turtleneck and leggings under a white Japanese-style garment, white gloves, military boots, and a "jolting sapphire" colored jacket with a red lining and very long, detached sleeves.
Ad blocker interference detected!
Wikia is a free-to-use site that makes money from advertising. We have a modified experience for viewers using ad blockers

Wikia is not accessible if you've made further modifications. Remove the custom ad blocker rule(s) and the page will load as expected.