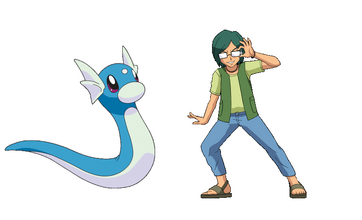 The Pokemon Trainer who was Helping Dash on his Pokemon Journey. He was the Descandant of the Tokugawa Clan.
AppearenceEdit
He has a very similar appearance to Max.
Bulbasaur
Pansege
Ninetales
Unfezant
Conkeldurr
Totodile
Deerling
Scraggy
Given to Hotaru
Kyogre (Caught in the Swampy Fields of Route 66)
Ad blocker interference detected!
Wikia is a free-to-use site that makes money from advertising. We have a modified experience for viewers using ad blockers

Wikia is not accessible if you've made further modifications. Remove the custom ad blocker rule(s) and the page will load as expected.