Takeshi Gekko (たけし月光) was the related Member of the Gekko Family. He is the Jinjuriki of the Yamata no Orochi.
Appearence
Edit
Takeshi resembles the Takeshi Iroi.
Background
Edit
Sei's father, a famous Gundam Pilot and runner-up in the second world championships and the Commander of the Hylian Federation. He voyages the world, sending advancements in Gunpla back home to his wife and son at the Iroi model shop.
Abilities
Edit
Main article: Paul's Jinjuriki Forms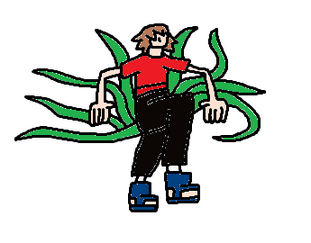 Rather than fully transform into their respective beast, jinchūriki can isolate the transformation to parts of their body. Instead of appearing as clear or dark chakra, these partial transformations fully resemble the beast's, having fur, scales, etc. Takeshi's Tailed Beast State Resembles a Giant with Eight Snake Tails.
Rinko Gekko- Wife
Sei Gekko- Son
Ad blocker interference detected!
Wikia is a free-to-use site that makes money from advertising. We have a modified experience for viewers using ad blockers

Wikia is not accessible if you've made further modifications. Remove the custom ad blocker rule(s) and the page will load as expected.