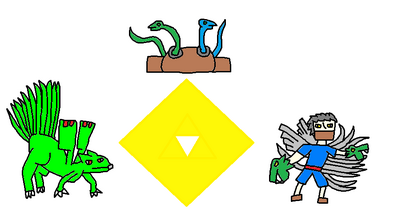 The Group of Tailed Beasts that were served by the Sage of the Eight Paths.
The Eleven Tailed Humanoid who governs Time, Life, Love and Friendship.
the Eleven Tailed Fox Dragon that Governs Space, Fate, Courage and Wisdom
Ad blocker interference detected!
Wikia is a free-to-use site that makes money from advertising. We have a modified experience for viewers using ad blockers

Wikia is not accessible if you've made further modifications. Remove the custom ad blocker rule(s) and the page will load as expected.